Defense: Corporate Finance
On Monday 20 August 2018 Varun Verma will hold a trial lecture on a prescribed topic and defend his thesis for the PhD degree at NHH.
Prescribed topic for the trial lecture:
Instrumental Variables and its uses (and abuses) in Finance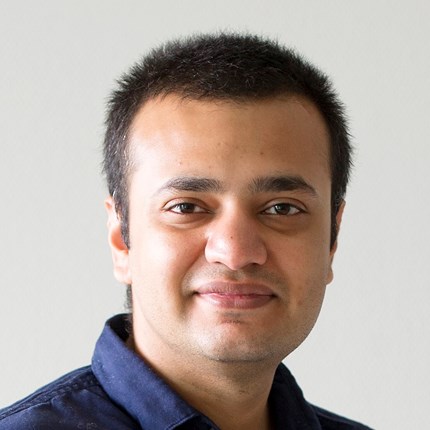 Trial lecture:
10:15 in Jebsen Centre, NHH
Title of the thesis:
Essays in Empirical Corporate Finance
Summary:
Varun Verma´ s dissertation consists of three essays and is submitted to the Department of Finance. The three essays explore important subject areas in empirical corporate finance.
In his first essay, Industry-level Import Tariffs and Competition: A study with US data from 1974 to 2015, Verma looks at the relationships between import tariffs and industry competition. He examines whether the former can be used to study the latter, specifically using the data for US manufacturing industries.
The results of the analysis show that, in the years 1974 to 2001, import tariffs have a significantly negative impact on import penetration and a significant positive impact on firm profitability. On the other hand, in the post-2001 period, there is no significant positive impact on import penetration, industry profitability or firm profitability.
These results raise an important concern about the economic foundation behind the framework that supports the use of import tariffs to study the effects of competition in the post-2001 period.
The second essays is a joint work with Chunbo Liu, former PhD student at NHH and now an Assistant Professor in China. In Debt Covenants and CEO Compensation, they explore the influence of debt covenants on the compensation paid to the CEO of a firm. They conclude that covenant restrictions have a positive impact in CEO compensation. Verma and Liu attribute this relationship to two factors: Effort and risk.
In his third essay, Does Customer Industry affect the Financial Policy of a firm?, Verma studies customer industry as a determinant of leverage of a supplier firm.
Defense:
12:15 in Jebsen Centre, NHH
Members of the evaluation committee:
Associate Professor Francisco Santos (leader of the committee), Department of Finance, NHH
Professor Uwe Walz, Goethe University
Dr Patrick Herbst, Lecturer at University of Stirling
Supervisor:
Associated Professor Carsten Bienz, Department of Finance, NHH
The trial lecture and thesis defence will be open to the public. Copies of the thesis will be available from presse@nhh.no.