Budgeting, And Beyond
On Monday 8 November 2021 Christian Andvik will hold a trial lecture on a prescribed topic and defend his thesis for the PhD degree at NHH.
Prescribed topic for the trial lecture:
The history of the critique of management control
Trial lecture:
10:15 in Karl Borch Aud
Title of the thesis:
Budgeting, And Beyond: Essays On Contemporary Management Control
Summary:
Criticisms towards budgeting as a useful control mechanism abound. Although the problems of budgeting appear to be commonly recognized, the solutions are not. Extant research has shown that organizations either acknowledge budgetary limitations and continue to use them, adapt their budgetary practices to changing environments and improve them, or attempt to radically change (or disregard) budgeting altogether. The most radical approach has come to be known as Beyond Budgeting (BB).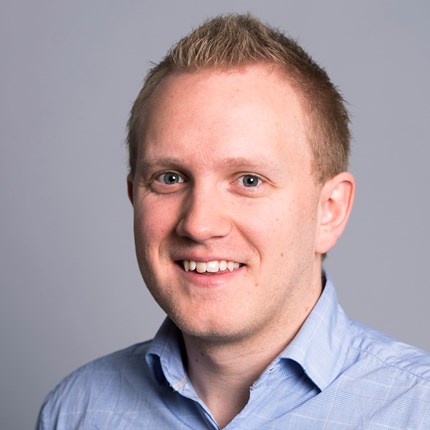 The central topic in this doctoral dissertation is efforts to improve budgeting and management control in contemporary organizations. The dissertation seeks to take a wider look at budgeting practices overall, challenges with changing budgeting practices, as well as the design implications for contemporary management control.
The first essay identifies issues with budgeting and corresponding proposed solutions, from a Beyond Budgeting perspective, to assist in providing a theoretical foundation for BB research as part of the wider traditional budgeting (TB) literature. The main finding is that BB conceptually is part of wider budgeting research, and that rather than distancing itself from TB, it should draw on extant literature to improve budgeting in contemporary organizations.
The second essay develops the concept of hope in accounting and explains how management control change proceeds, despite numerous setbacks. We find that hope drives organizational transformation and new control practices, and that hope is an instrumental feature of resilient change initiatives and contributes to the survival of ideals. Hope enables the imaginations of a better future, and management accountants can drive changes forward as agents of hope.
In the third essay, Andvik and coauthors study the design and use of enabling controls in a radically decentralized organizational setting. Their main finding is that enabling controls may be perceived as coercive, and that coercive and enabling control may co-exist across individuals and hierarchical levels simultaneously.
Defense:
12:15 in Karl Borch Aud
Members of the evaluation committee:
Professor Bino José Catasus (leader of the committee), Department of Accounting, Auditing and Law NHH/ Stockholm University
Professor Fredrik Nilsson, Uppsala University
Associate Professor Hanna Kaarina Silvola, Hanken School of Economics
Supervisor:
Professor Katarina Kaarbøe, Department of Accounting, Auditing and Law
The trial lecture and thesis defence will be open to the public.