Skard and Sjåstad have been promoted to professor
Siv E. Rosendahl Skard and Hallgeir Sjåstad, researchers at the Department of strategy and Management, have been promoted to professor.
`A professor promotion is undoubtedly a milestone in an academic career. It is a recognition of my research, which I of course appreciate´, Siv E. Rosendahl Skard says.
The researcher defended her dissertation in 2010 and held first a postdoctoral position at the CSI research center at NHH, followed by a period as associate professor at Kristiania University College. In 2017, Skard returned to NHH in a permanent associate professor position.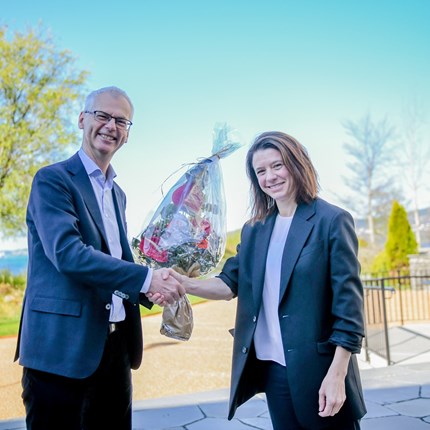 IMPORTANT AND MEANINGFUL RESEARCH
`In 2017, I started my research collaboration with Lars Jacob Tynes Pedersen and Sveinung Jørgensen, and we eventually established the Center for Sustainable Business. Our research projects on sustainable consumer behavior have been central to the promotion to professor. My doctoral supervisor, Helge Thorbjørnsen, has also been a very important colleague on the road to promotion`.
Going forward, she will continue her research on behavior change towards more sustainable consumption.
`The research feels both important and meaningful. I also look forward to continue on what we have started with the Center for Sustainable Business´, Skard says.
NOT SUNK IN YET
For Hallgeir Sjåstad at the Department of Strategy and Management (SOL), the path to becoming professor began with a psychology education from University of Bergen. He received his doctorate in psychology and decision science from NHH in 2017. Sjåstad worked at FAIR's Insight Team (SNF) before returning to SOL in 2020.
`Becoming a professor means a lot - both for me as an individual researcher and for those I work with. In research, there is almost always both an "I" and a "we", and this has been the case for me as well. Personally, I have always been weak for interdisciplinary thinking that combines the best of different disciplines, so I must admit that it is extra cool to be able to enter the role of psychologist and NHH professor´.
Rewarding is the first word he uses to describe how the path to professor promotion has been: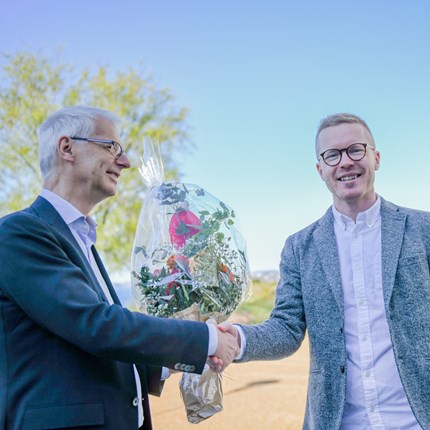 `As a researcher, I can immerse myself in the academic issues I am most interested in and develop my own projects from original idea to final article. Otherwise, it has been of great importance that I as a PhD student have had a fantastic supervisor, and later got to work with some of the best in the international professional community. I feel lucky to have gained the trust and freedom to find my own way´, Sjåstad says.
In the future, the new professor wants to take even better care of the basic curiosity for the most basic questions, both in research and teaching.
`How do we think about the future? How do we make decisions about what is right and wrong? What determines whether we seek cooperation or conflict? What factors have the greatest impact on our quality of life? These are questions that concern the vast majority of us - as individuals, organizations and society´, Sjåstad says.